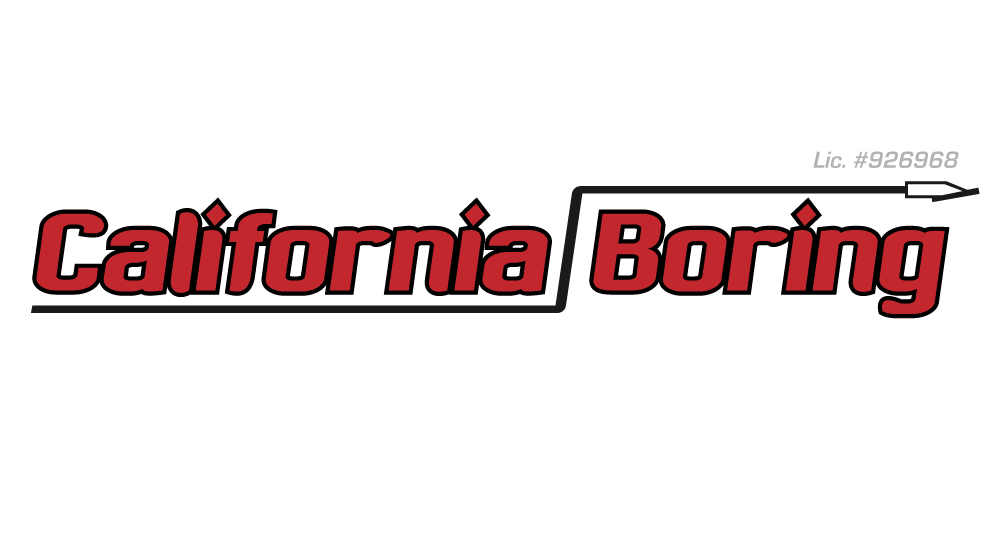 Abengoa
Calexico, CA Multiple bores of 28" SDR 11
  California Boring worked direct for Abiensa EPC on the Mount Signal Solar Project in Calexico California, to install the solar farms power lines under 7 canals surrounding the project. The bores consisted of numerous lengths up to 800' of 24" and 28" SDR 17 HDPE, with up to 10 HDPE inner ducts.
  California Boring did the bores turn-key and supplied all fused all HDPE casing, all HDPE inner ducts, Spacers, Dug bore pits, Grouted inside annulus of casing, and left for customer. The customer was able to come in, pull the cable and move onto the next location without worrying about any logistics of the boring operation.
  A challenging factor to this project was the desert heat, with temperatures reaching over 100 degrees almost every day, heat illness prevention was critical. California Boring put all of their employees though heat illness training, and had a mandatory acclimation period for all new workers. The acclimation period consisted of slowly increasing hours throughout the week with close supervision to get the employees used to the tedious conditions. California Boring was able to walk away with 0 safety incidents on the project and finish a week ahead of schedule.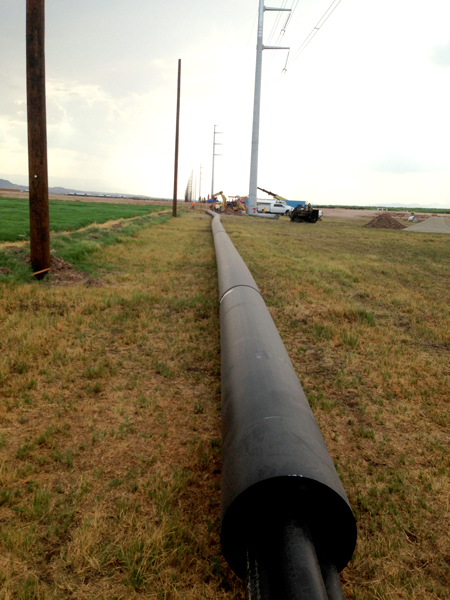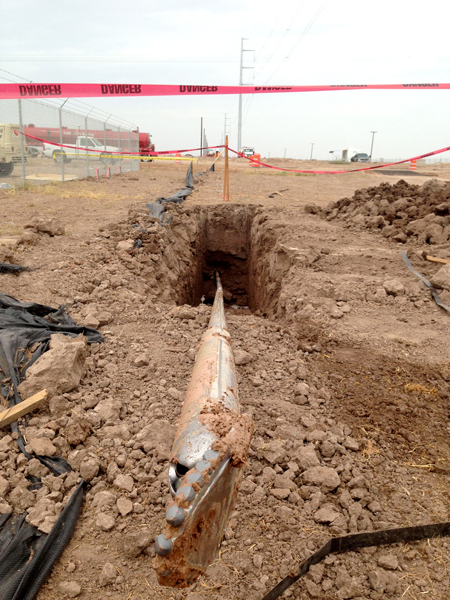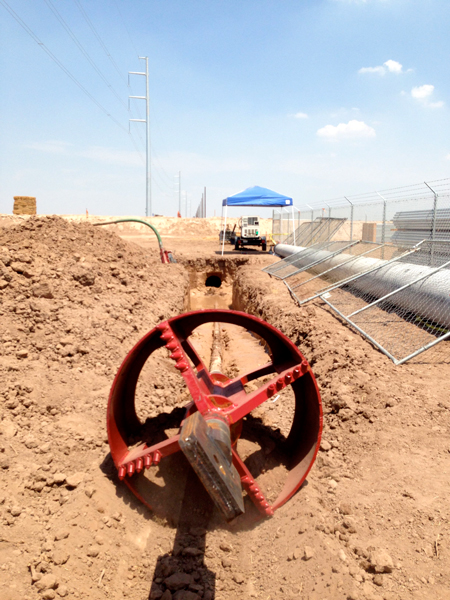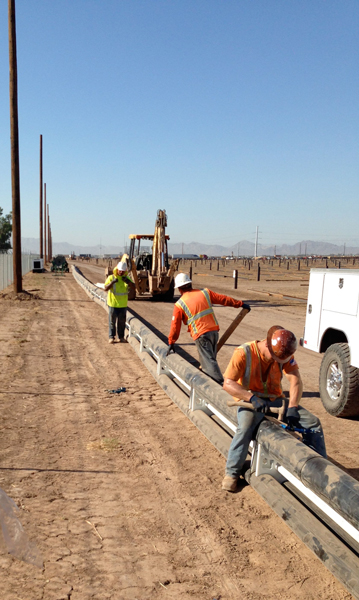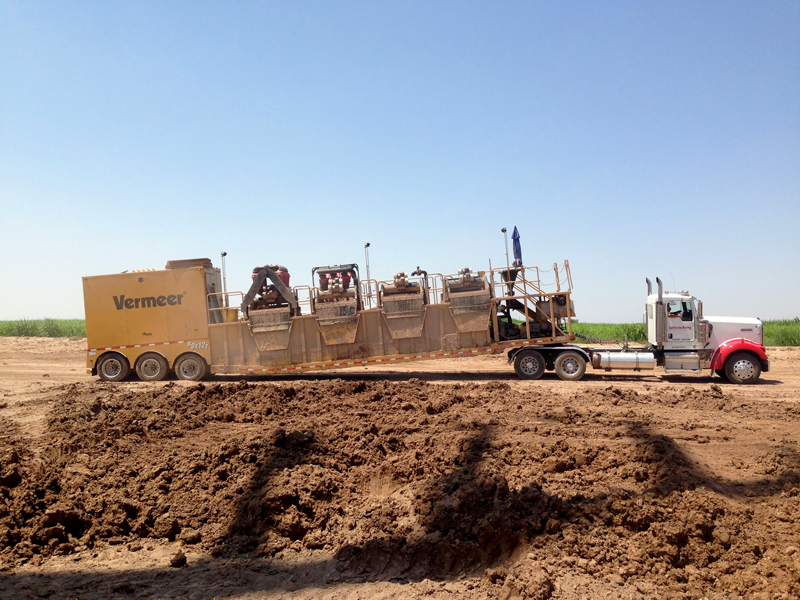 ARB Ontario
(1) 16" 1300 lf, (1) 24" 1200 lf for Grade Separation in Ontario
In the end of 2013 California Boring was hired to do 3 side by side bore consisting of (1) 1300' of 16" steel, (1) 1200' of 24" and (1) 800' Bore of 6" steel in Ontario, CA. Ground conditions consisted of a hard sand stone with multiple layers of cobble. Utilizing wireline steering with a mud motor, California Boring was able to accurately guide the bore through the soil conditions and pilot out on target. Despite difficult soil conditions California Boring was determined to get the pipe in to meet customer deadlines and worked 24/7 until the bores were successfully pulled in.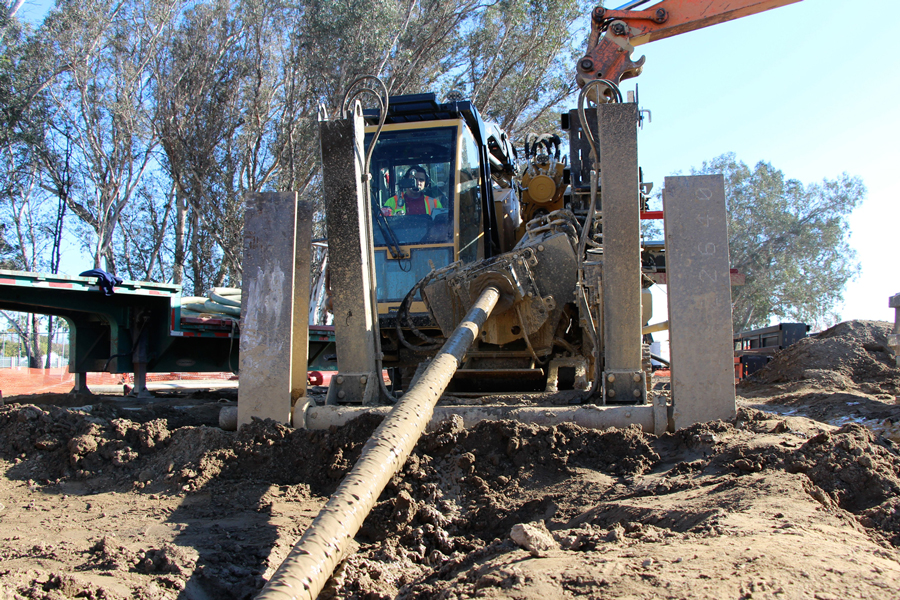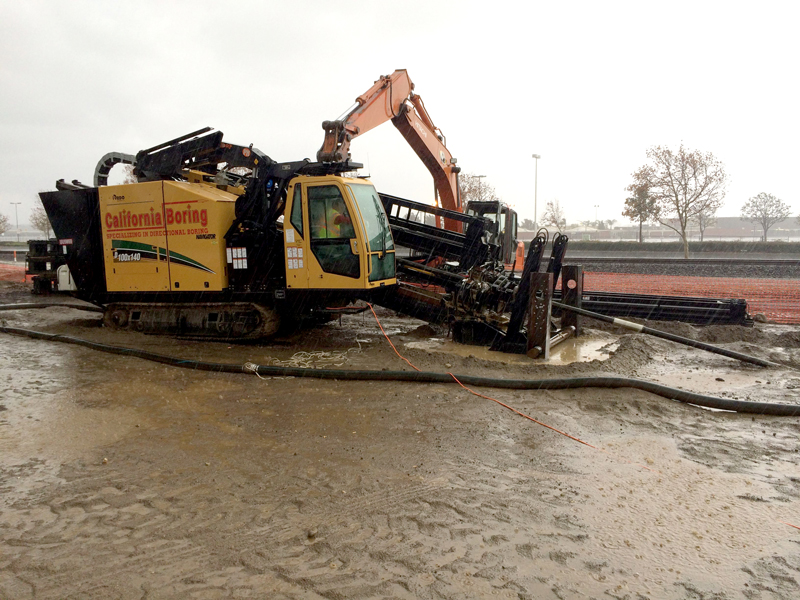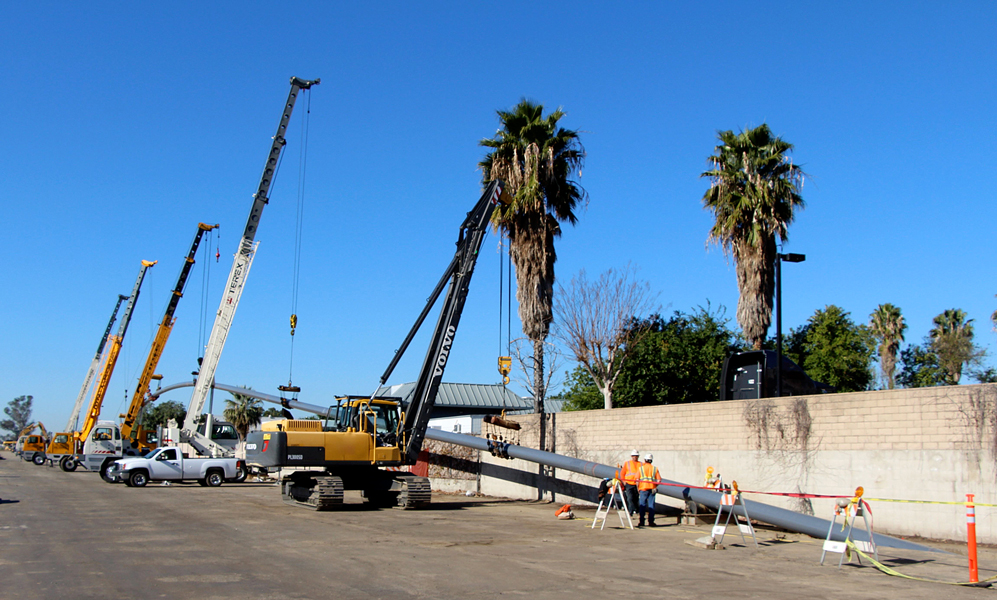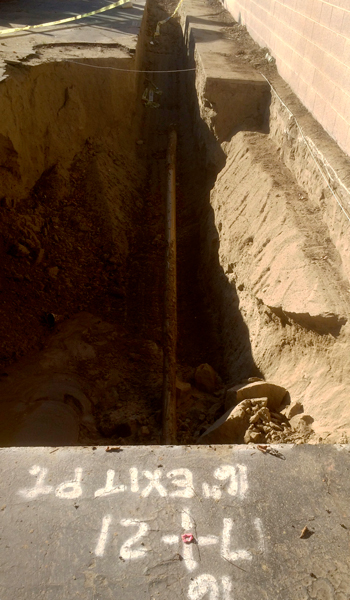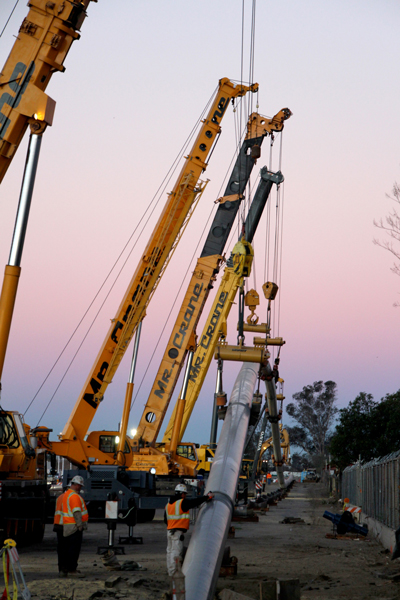 Doty
1200' Bore of 16" Steel Under 10 freeway, Redlands CA
Completed a 1200' Bore of 16" steel for a brine line off a power facility. This bore was crossing the 10 freeway. Using wireline steering for guidance we were able to successfully locate across the freeway and pilot out on target and on schedule.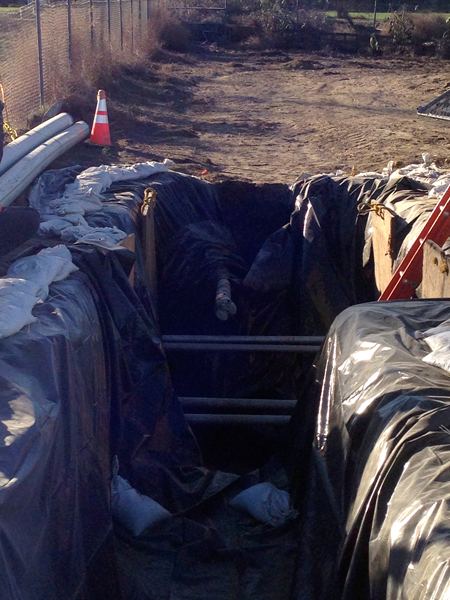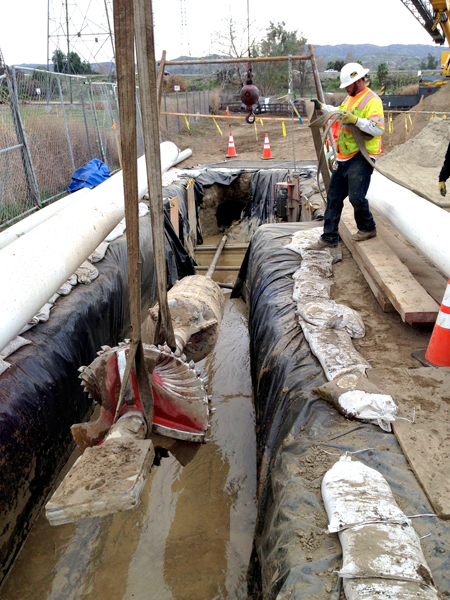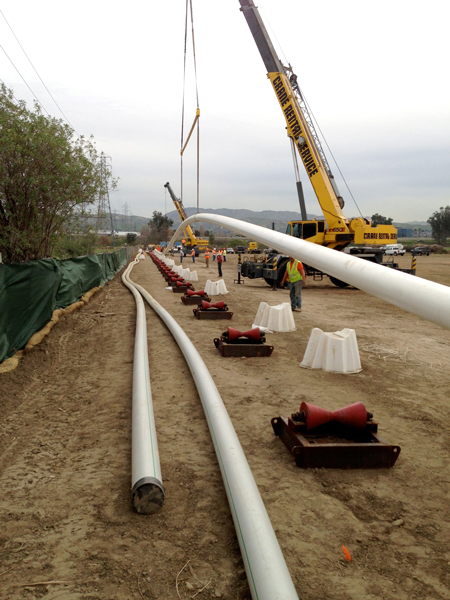 Genesis
Temecula, CA 900' of 32" FPVC for Sewer Force Main
California Boring used their 100x140 to install 900' of (1) 32" FPVC sewer force main in Temecula, CA. The bore consisted of meeting a pit at a precise depth to transition into a jack and bore that crossed the road perpendicular to the HDD.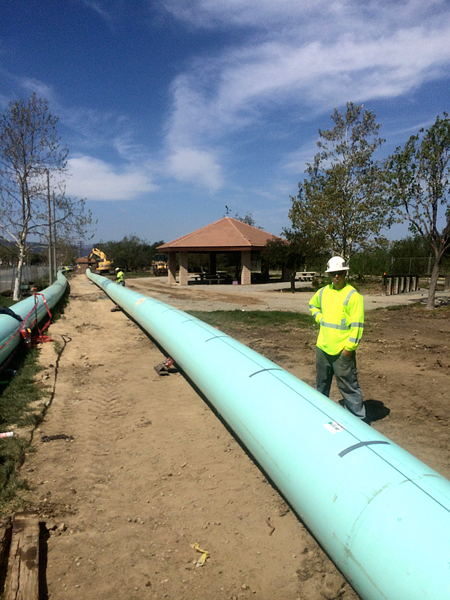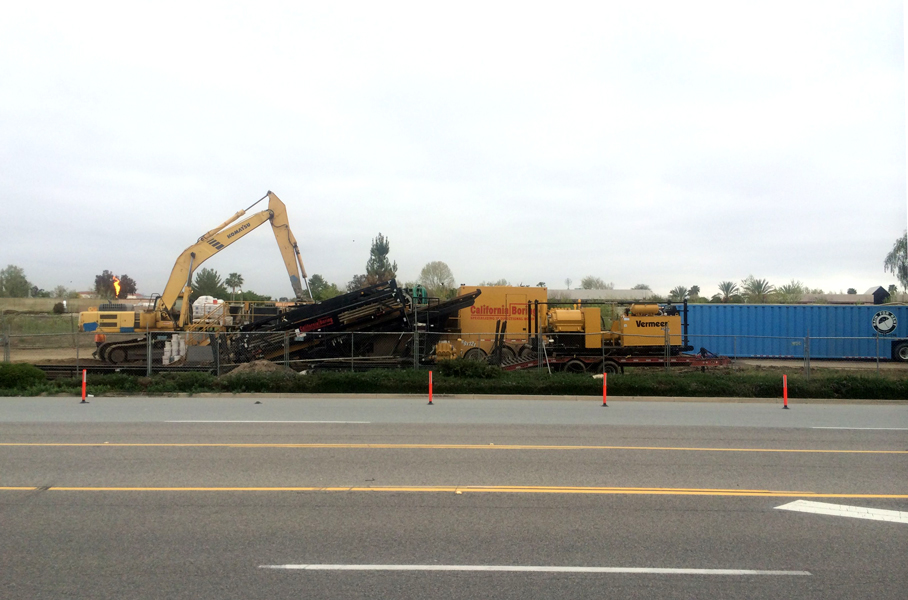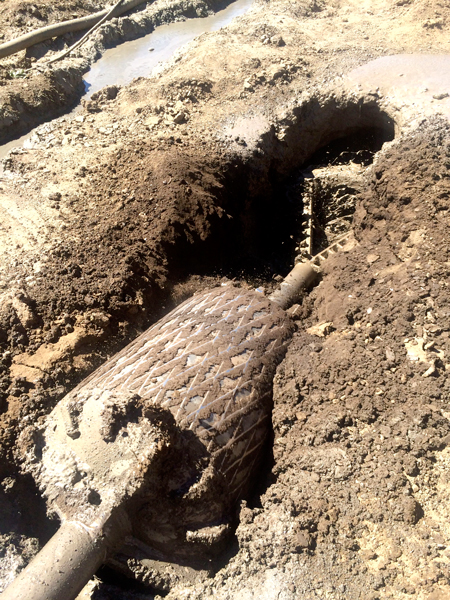 SWA Ontario
2000' bore of 12" Steel Ontario CA
Prior to a grade separation in Ontario, Ca, California Boring was hired to move a natural gas pipeline so the grade work could begin without interference of substructures. The run consisted of re-routing a 12" steel pipe below a busy intersection and through the tight confines of an industrial complex. Due to depth and other grade separation work taking place, the traditional open trench method was cost prohibitive. Working together with their customer, California Boring was able to complete the bore in 6 days.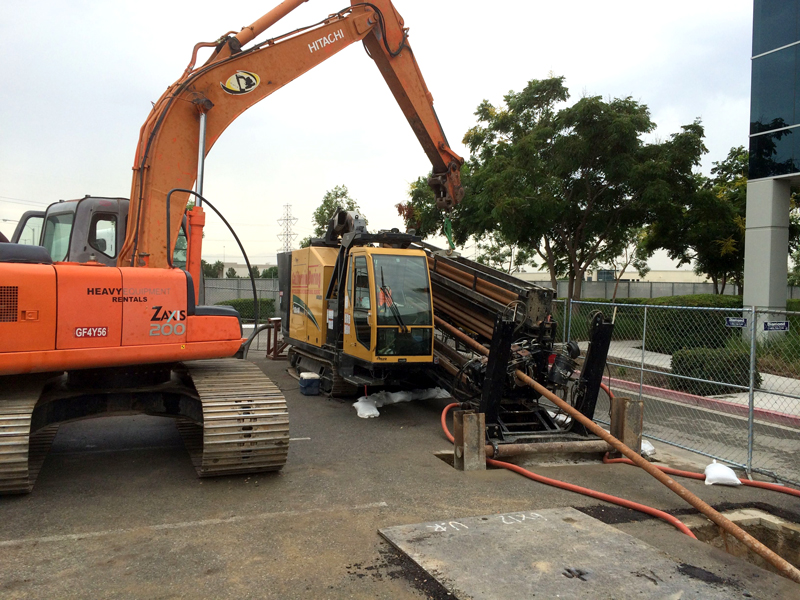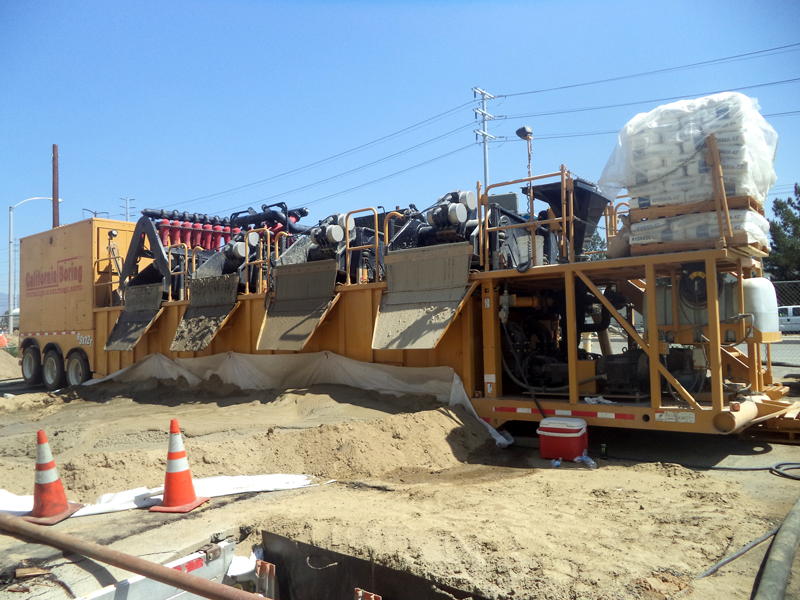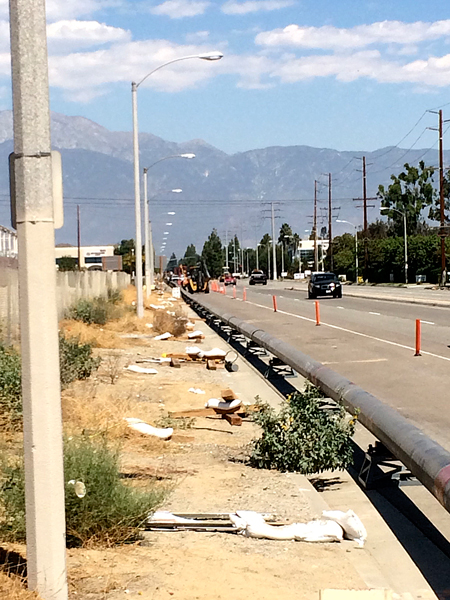 Port of Long Beach
Multiple 2700' utility pulls - 3 days
Pulled in (2) individual 2700' runs of 1-12' steel pipe inside a 16" HDPE.